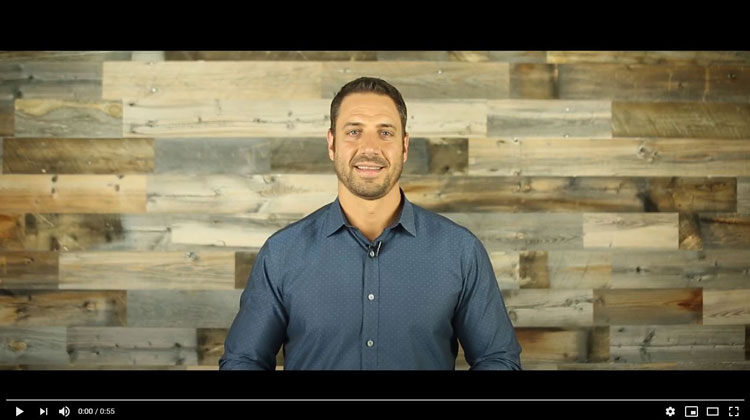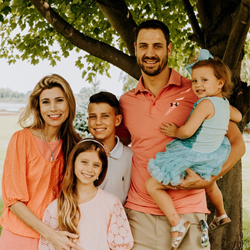 Chiropractors
Angela & Eric DiMartino D.C.
Dr. Eric and Dr. Angela are parents to Aiden, Giavanna, and Sophia. They have received chiropractic care since birth, being checked only minutes after being born. They are living examples of perfect health through breastfeeding, proper diet, a healthy nervous system, and a lot of love.
Chiropractor
Eric DiMartino D.C.
Dr. Eric DiMartino grew up in Bellefonte, PA and went on to receive his Bachelor of Science in Human Biology at The University of Pittsburgh in Pittsburgh, PA. Dr. Eric received his Doctorate of Chiropractic from Palmer College of Chiropractic in Davenport, Iowa in 2002.
He currently serves as the president for the Michigan Association of Chiropractors (MAC) and has previously served as the President, Vice President, and Treasurer of the MAC District 2. He also serves on the MAC Public Relations committee whose goal is to educate the public in matters of chiropractic health and wellness and was also named Michigan Chiropractor of the Year in 2017.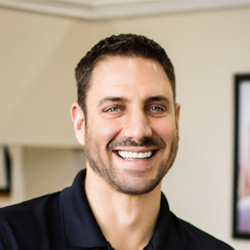 Dr. Eric regularly donates his time to the community by participating in career fairs at local schools, promoting community health fairs, and being an active member of the Anchor Bay Chamber of Commerce. He also regularly performs community health workshops on topics such as spinal health, nutrition, colds and flus, exercise, vaccinations, arthritis, and stress management.
In his free time Dr. Eric enjoys golfing, reading, and playing with his 3 children; Aiden, Giavanna, and Sophia.
CHIROPRACTOR
Angela DiMartino
Dr. Angela DiMartino grew up in New Baltimore, Michigan, where she attended Anchor Bay High School. She went on to get her Bachelors of Science in Human Biology at Michigan State University. Dr. Angela received her Doctorate of Chiropractic from Palmer College of Chiropractic in Davenport, Iowa in 2002. She donates her time to the community by teaching students about health at the Anchor Bay, Richmond, Algonac, and New Haven School districts.
Dr. Angela also works along with the local Fire/Police Departments charity events, the women's shelter in Mt. Clemens and has been a board member on the Anchor Bay Chamber of Commerce. She gives educational dinner seminars covering topics such as: Balancing Your Hormones Naturally, ADHD, Work Safety On The Job, Nutrition, Being A Raw Vegan, Pediatric/Geriatric and Vaccine Awareness.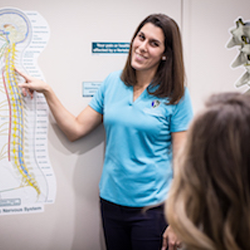 CHIROPRACTOR
Crystal Loggins
Dr. Crystal Loggins grew up in New Baltimore where she attended Anchor Bay High School and graduated in 2003. She continued her education at Western Michigan University where she majored in pre-medicine but was uncertain which specialty of health care she wanted to pursue.
She discovered the importance of chiropractic care after becoming very ill during college. Her illness persisted for weeks regardless of all the medications she was prescribed. Her condition progressed to the point where a tonsillectomy was suggested. She refused and returned home to receive chiropractic care from her sister, Dr. Angela. By the time she returned to school 3 days later, she was completely recovered.
This experience inspired Dr. Crystal to become a chiropractor. After her first year at Western Michigan, she moved to Marietta, GA to attend Life University where she received her Bachelor of Science degree and her Doctorate of Chiropractic degree.
While at school she met her fiance, Dr. Keith Guthrie, and they had a beautiful daughter named Priscilla. Priscilla has been adjusted regularly since she was 5 hours old. In October of 2016, they had a beautiful son named Kellen Joseph. Dr. Loggins is eager to continue her career at DiMartino Chiropractic Center and serve the Anchor Bay Community.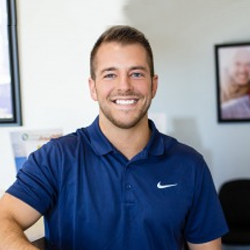 As a three sport High School athlete Dr. Steve quickly realized the importance and benefits of chiropractic care. As a state champion wrestler, he confidently attributes part of his success to routine chiropractic adjustments. He became a D1 athlete at CMU while obtaining degrees in Health Fitness and Exercise Science and then graduated with his Doctorate of Chiropractic from Life University.
His decision to pursue a career in chiropractic was a natural choice; regular adjustments were invaluable in his athletic career as well as his daily life.
He believes he was called to serve others, to unleash the inborn potential for everyone to be truly healthy through chiropractic. By correcting the root cause of problems, he wants to make a difference in people's lives including those without hope and to improve their lives in performance, function, and purpose!
Dr. Steve is a lifelong resident of the area and looks forward to sharing his love of health and wellness with the patients at DiMartino Chiropractic Wellness Center.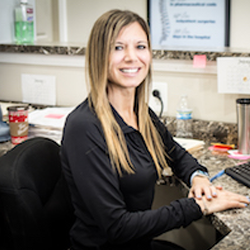 OFFICE MANAGER
Angela Wood
Angela is the office manager and has worked at DiMartino Chiropractic Center since 2004. She grew up in Sterling Heights and currently resides there with her husband and two children, Logan and Macy. She enjoys attending their sporting events and dance classes. Angela is very active and enjoys exercising in her spare time. She and her family have been enjoying the benefits of chiropractic care for many years.
Marketing Assistant
Taylor Giancola
Taylor joined the team in December 2017 and is the face and voice behind our very entertaining Facebook Live broadcasts and coordinates the in-office promotions for our amazing patients. A lifelong Michigander, she resides in Macomb County with her husband, 2 children, and 2 fur kids. In her spare time, she enjoys running her photography business, cooking inappropriately large Vegan meals for her family, and spending time at home.
New Patient Concierge
Tech Chiropractic Assistant
Treair Boos
Treair joined the team in February 2020. She grew up in the Lansing area and now resides in Hazel Park with her husband, daughter and father-in-law. She has enjoyed being on the front lines of the chiropractic field for the last 4 years. In her spare time she enjoys bowling, traveling, dolphin watching, reality TV and has a slight obsession with the color purple. You will see Treair welcoming and educating our patients on the endless benefits of chiropractic care.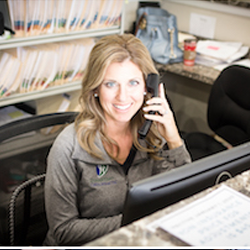 Chiropractic Assistant
Heidi Diethelm
Heidi joined the team in April 2019 and has benefited from chiropractic care for 20 years. She enjoys being outdoors in nature, traveling, photography and spending time with her family and French Bulldog, Mabel. You will see Heidi's smiling face as soon as you walk in the door, enthusiastically greeting patients each day.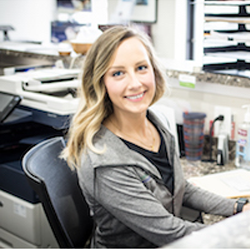 Chiropractic Assistant
Shelby Lesinski
Shelby joined the DiMartino Chiropractic Team in 2018. She grew up in New Baltimore and now resides in Chesterfield with her husband Joshua and their dog Denver. She enjoys hiking, boating, and scuba diving in her spare time. Shelby can be seen helping patients schedule care and guiding everyone through their visits.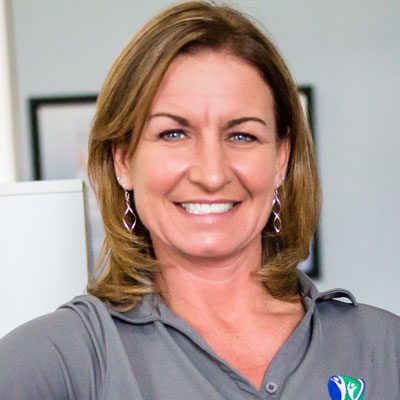 Chiropractic Assistant
Lisa Lonsway
Lisa joined the DiMartino Chiropractic team in September 2020. She has been receiving chiropratic care for most of her adult life and is eager to help our patients with their own wellness journeys. She grew up in Southgate and has recently moved to Chesterfield. She enjoys bowling and boating on Lake St. Clair. You will see Lisa happily assisting patients on the traction tables, administrating exams and taking x-rays.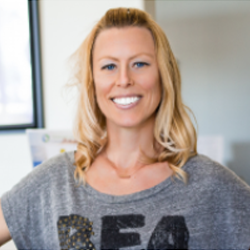 Licensed Massage Therapist
Carrie Blankertz
Originally from Ray Township, Carrie has been with DiMartino Chiropractic Center since 2007. She now lives in Chesterfield with her husband and son. Carrie specializes in a vast array of massage techniques with her favorite being pre-natal massages. Carrie is also a personal trainer and offers private and small group workout sessions. In her spare time, she enjoys reading, working out, camping and sports. She loves all the joys of motherhood and chasing around her 1 year old son, Nolan. Carrie and her family also enjoy the benefits of receiving regular chiropractic care.
Licensed Massage Therapist
Kristen Ehart
Kristen is a graduate of Irene's Myomassology Institute in Southfield, Michigan. After her time at Irene's, Kristen went on to further study and graduate from the Advanced Practitioner Clinical Massage Program at The Health Enrichment Center in Lapeer, Michigan. She has over 1000 credit hours in massage training. Sports massage, MET (muscle energy technique), Trigger Point Therapy, Myofascial Release Therapy, Thai Yoga massage, and many other massage modalities are utilized during her massage sessions. Kristen's massages are tailored to fit the individual needs of each client and focus on beneficial therapeutic change. In her spare time, Kristen practices yoga and provides massage in yoga workshops at Bliss Yoga in Shelby Township. She also enjoys running, SUP, cooking, health and wellness, music, art, film, and spending time with her friends and family. She thinks the best part about working at DiMartino Chiropractic is the focus on health and wellness and the kindness of Dr. Eric, the staff, and the clients she works with.
OFFICE HOURS
---
Monday
9:00am - 12:00pm
2:00pm - 6:30pm
---
Tuesday
2:00pm - 6:30pm
---
Wednesday
9:00am - 12:00pm
2:00pm - 6:30pm
---
Thursday
2:00pm - 6:30pm
---
Friday
9:00am - 12:00pm
2:00pm - 6:30pm
---
Saturday
Closed